Meet Longslice Brewery at Saddle Up! Toronto
Scuff up your boots, come dance and drink carft beers from Longslice Brewery at Saddle Up! dance party on Friday, March 18th from 9pm at the Owl's club, 847 Dovercourt Rd, Toronto, ON.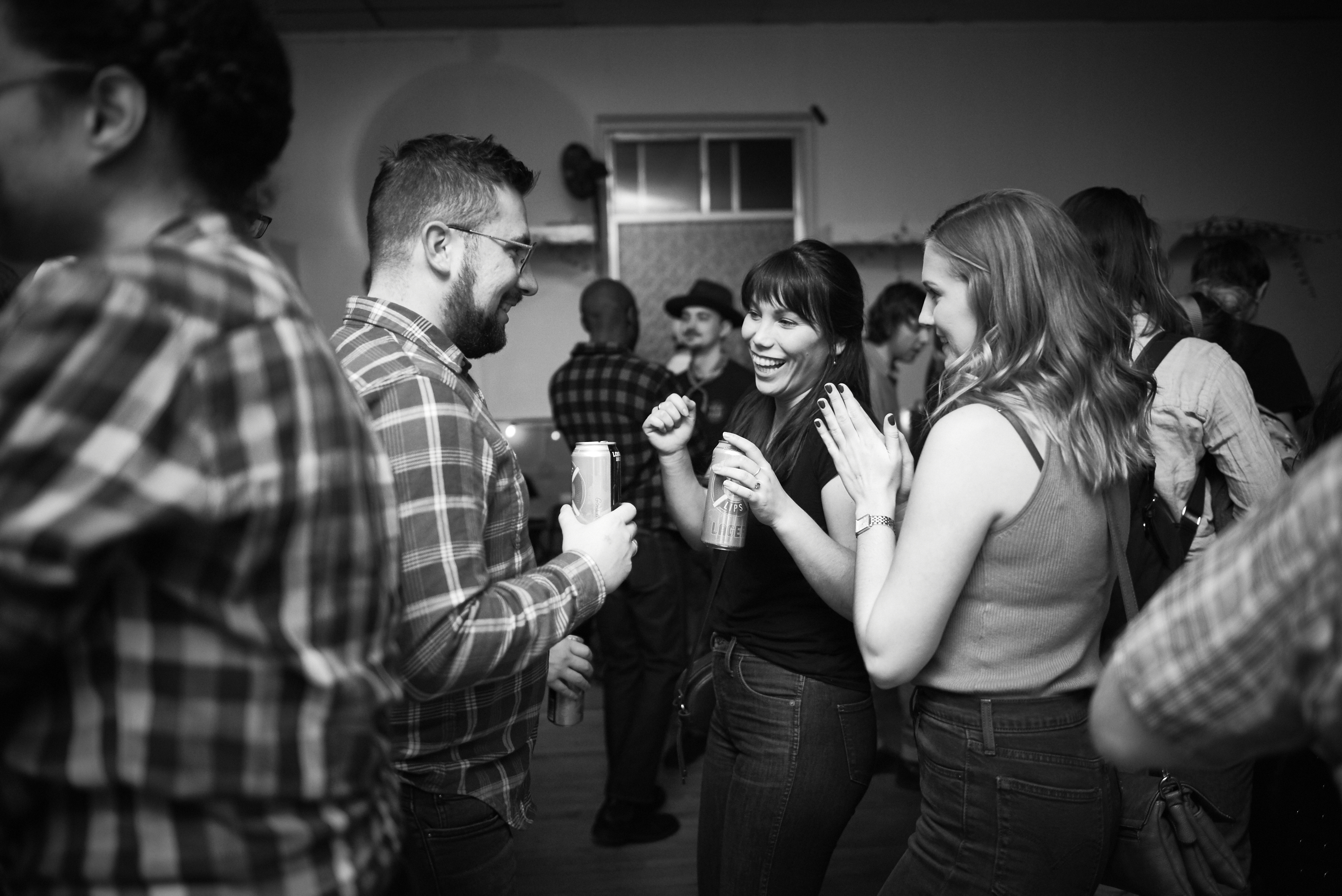 What is Saddle Up?
Saddle up! is a fun country dance party, You don't need to know any step just come have fun!
You might even accidentally learn some steps and be part of the stompers, whoopers or even the line dance.

But remember : go early because it fills up!
Photo credit : Ally May Chadwick
Saddle Up Toronto started in 2007 and never stopped dancing since then! The community grows but the friendly and welcoming spirit is still strongly present. Saddle Up Toronto found its home at the Owl's club, tucked away inside an old legion hall near Bloor and Dovercourt. It's a charming, intimate venue with an authentic parquet floor.

Saddle Up Toronto is happening every month and features a live music set. This friendly community bring their boots and cowboy shirts for an immersive experience. Join us for a fun, unique and memorable experience.
Longslice Brewery at Saddle Up!
For many years Longslice Brewery has been part of Saddle Up! Toronto. John, Jimmy and Seb, the 3 founders of Longslice Brewery set up their bar and are happy to serve their fresh cold cans. Loose Lips Lager, Hopsta la vista, Winter in the city, Slickback Stout and The Haunting of Gibraltar Point will be available this Friday, March 18th.
Get your beers from the guys who made it!

Longslice Brewery beers are also available at the Owl's club all year around. Ask the bar for more details.
Longslice Brewery a Toronto based Craft Brewery.
Longslice Brewery is the story of 2 brothers Jimmy and John and their longtime friend Seb who decided to step up their passion for basement brewing. They found their home at the Aviary in the Canary District of Toronto.
A bunch of weird scrappy nerds who don't take themselves too seriously and want people to feel empowered to be themselves - no matter what colour, shape, or form that comes in.

Photo credit : Ally May Chadwick
Don't miss out, follow us on social medias to see our upcoming events!