You're invited to Brite Nite, on Saturday October 1st in the Canary District.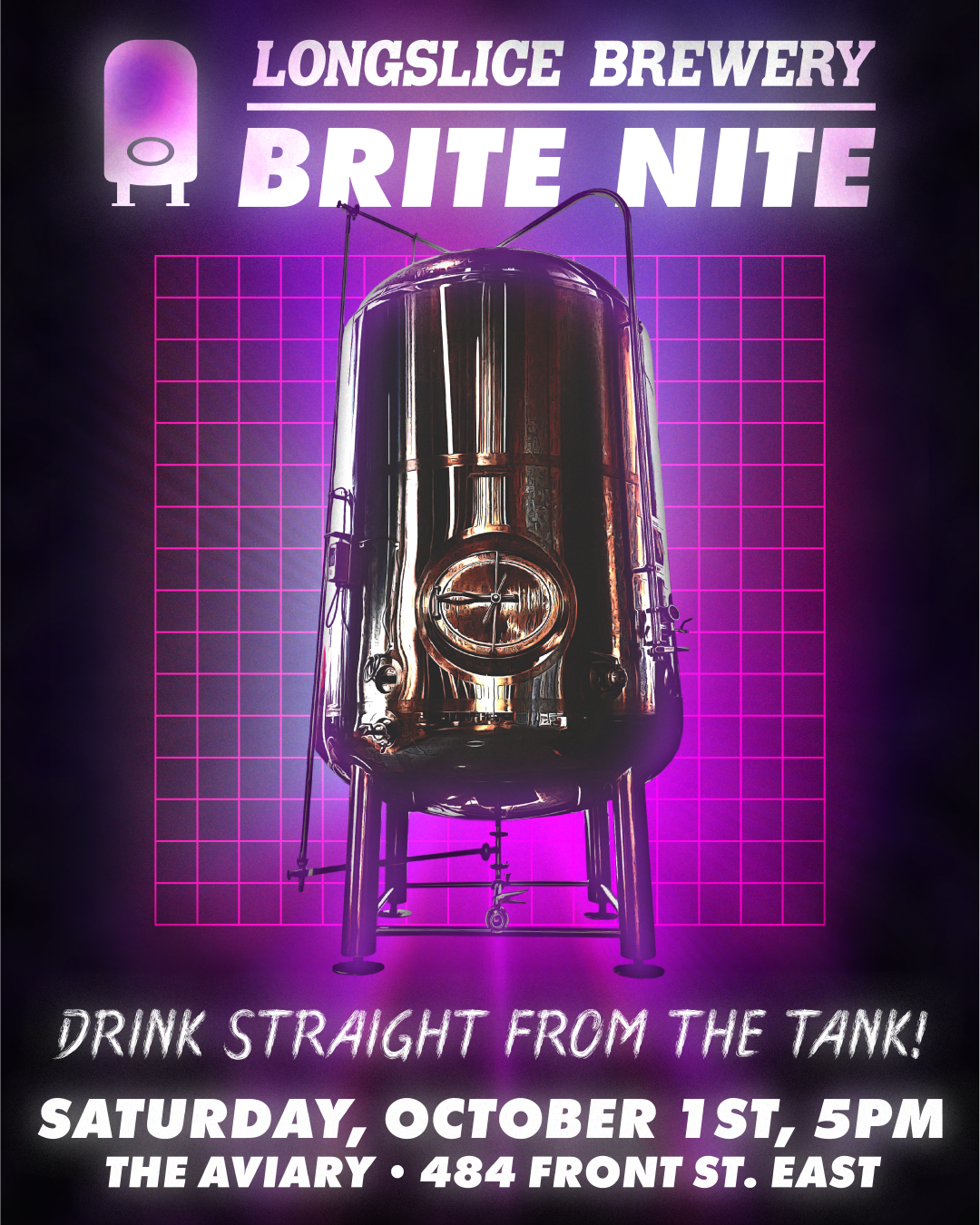 We wanted to thank you and all of the Longslice Brewery community for supporting us during the last two years. On October 1st YOU'RE INVITED to Brite Nite at The Aviary in the Canary District, Toronto.
Everyone gets one FREE pint straight from the Brite Tank, after that beers from the brite tank are $1 off.
If you're looking for the best deal in town, hear us out, order your 1 litre bottomless MegaMug for only $34.99 and get FREE refills from the brite tank all night long. Plus you keep the MegaMug!

The collectable branded Brite Nite Party MegaMug is a whopping 34oz (1 litre)! Quantities are limited so make sure to order today!
Live music, FREE craft beer, join us for Brite Nite
On October 1st, come to Brite Nite at Longslice Brewery in the Canary District and get a FREE pint straight from the tank!

That's right, everyone who comes to The Aviary for the Brite Nite Party from 5PM gets a free pint of craft beer from our Brite Tank which stores the beer at a cool, crisp 0ºC.

So join us on October 1st and enjoy our live music while sipping a fresh craft beer. From 5PM to 8PM the Django Jangle Swing Quartet will open the night with a rhythmic and joyful performance. From 9PM to 1AM, DJ Ron Jon will be on the deck to make you dance to his funky/soul sounds.

Want to make your night even brighter? You can order your bottomless MegaMug and get FREE refills from the brite tank all night long for only $34.99.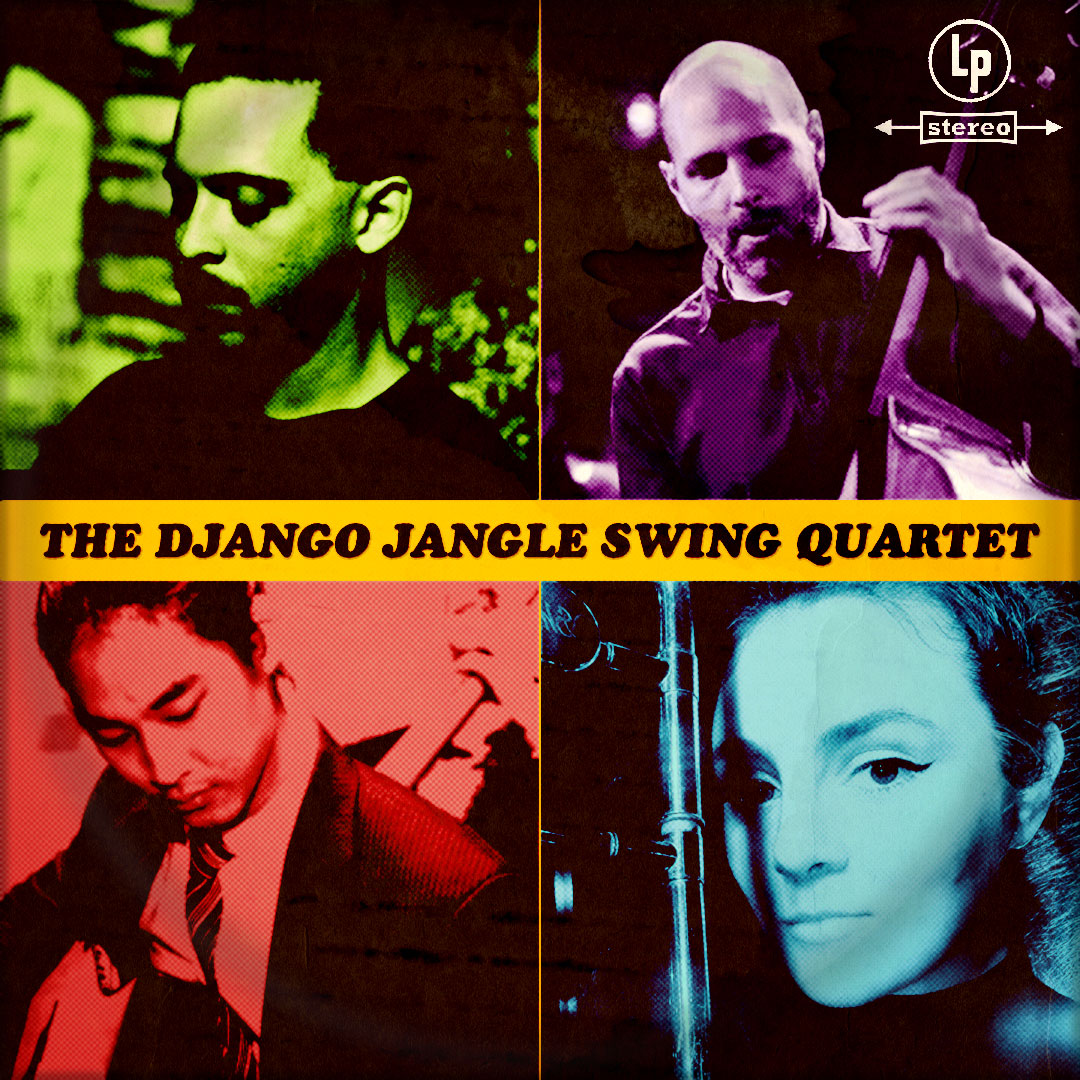 You're awesome, thank you for your support!
It's been a wild few years for all of us. Opening a brewery right before a world pandemic was a challenge, but thanks to you and all the Longslice Community we made it through and are proud to offer a friendly, fun and community focused space in the Canary District.

Thank you all again for shopping local, spreading the word and making this place a go-to destination in Toronto's Canary District.

It's time to get together and celebrate! Come cheers with us, get a free beer and have a chance to win prizes!
Prizes to win during Brite Nite at Longslice Brewery on October 1st.
Have you seen the Lucky Litres tickets? You can win a Megamug, a T-shirt or a can of Longslice Brewery's beer! So stay tuned, follow our Instagram account, the Longslice team will hand out these scratch tickets during the week before the Brite Nite Party. We will also have some scratch tickets for you on the night of Saturday, October 1st. Come try your luck!

Or make your own luck, order a 34oz (1 litre) bottomless MegaMug for $34.99 and refill for free all night long!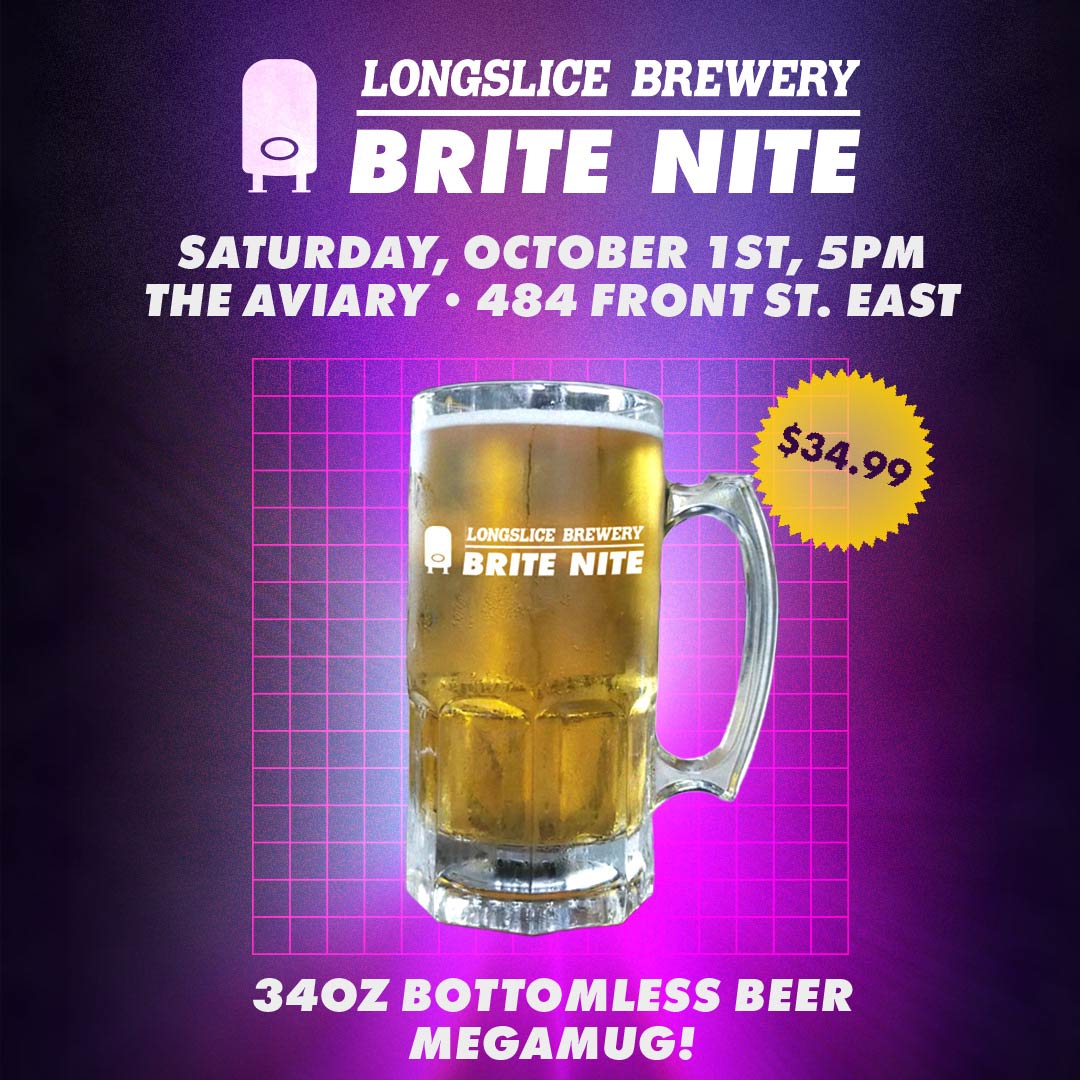 Brite Nite video series, follow Longslice on socials!
Once again the Longslice team filmed a series of videos featuring the founders of the brewery. Jimmy and Seb are debating on how to announce the party, while John walks by, busy brewing this Brite Tank for the party!

Stay tuned, this is not gonna go well... Follow Longslice on socials for a good laugh.