Were you one of the millions of Canadians around the world who watched Gord Downie and The Tragically Hip's potentially last show? Then you were probably one of many who were tearing up, grabbing for tissues and buzzing with humanity.
Most Canadians knew where they were when they heard the news that Gord Downie was diagnosed with terminal brain cancer. If you didn't know where you were, you knew how you felt. It hit home like a hammer.
The band is commonly known as "The Hip" and they couldn't be more Canadian. With songs about Bobcaygeon, that won a Juno in 2000, and music videos filmed in small towns such as Brooklin, Ontario, the group helped define Canadian music.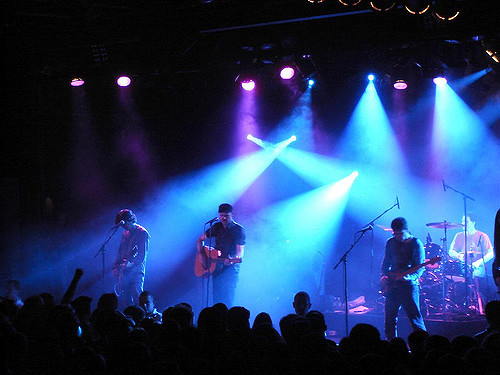 The complexity, the wholesomeness and the humility of living in this country we call home resonates through Downie's high-reaching vocals. Together, the group added a musical layer to our collective identity: we are a simple, humble people, yet genuine. We aren't too flashy, we are a bit quirky, we are a little softer than our neighbours to the south and there isn't anything wrong with that.
That's what made Downie's announcement so tragic. It felt like we were about to lose a little of ourselves.
But, true to form, this iconic band decided to give it one last go and it moved the nation. The Tragically Hip's last concert in Kingston, in the place where it all started, did more than symbolize how everything comes full circle. It was a sweet gesture permeated with courage, social justice and a political tone that touched Canadians around the world.
It was a powerful gift of sound that reminded us of who we are: the humbly brave.